How About a New
Metal

Roof?

If You Are Considering Metal Roofing We Can Help






Call
(251) 888-0301

Day Or Night
Metal Roofing Contractors Mobile, AL
If it's time to replace the roof on your home or business and you are considering metal roofing, then you need to contact Gulf Coast Roofing Pros. Whether you are considering metal roof replacement or you are currently planning to get metal roof repair, we can help. Gulf Coast Roofing Pros is a locally owned and operated roofing company in Mobile, Alabama and we have been serving the Mobile and Baldwin County area for over 15 years. Our roofing experts will guide you through the entire process from choosing a specific type of metal roof to the metal roof installation process on your new or existing structure.
Metal Roofing Installation
you currently have an asphalt roof and you're considering changing it to a metal roof, Gulf Coast Roofing Pros specializes in refitting all types of residential and commercial roofs with new, beautiful metal roofs. We will discuss our entire roofing process with you before we start so you are confident in your roofing decisions. We will also help you pick out the type, style and color of metal roof that best protects and accents your home or business and go over the entire installation process. We offer the best roofing materials available and will provide you with expert metal roofing installation on your roofing project.
First, we consider the correct roof prepping process for your roof so we can properly install a metal roof over your existing asphalt roof. Depending on the quality and age of your existing roof, some repairs may be necessary before we install your new metal roof. In some rare cases, we may have to remove your existing asphalt roof before we install the metal roof. Once the proper roof prepping is complete, we will start the installation process.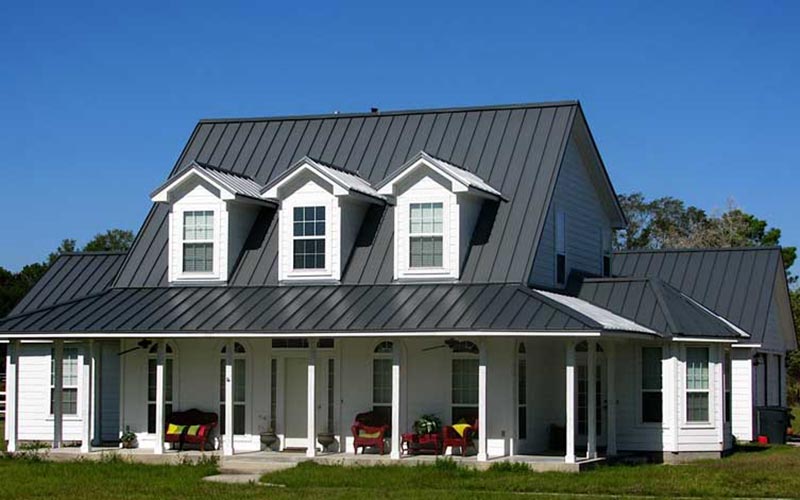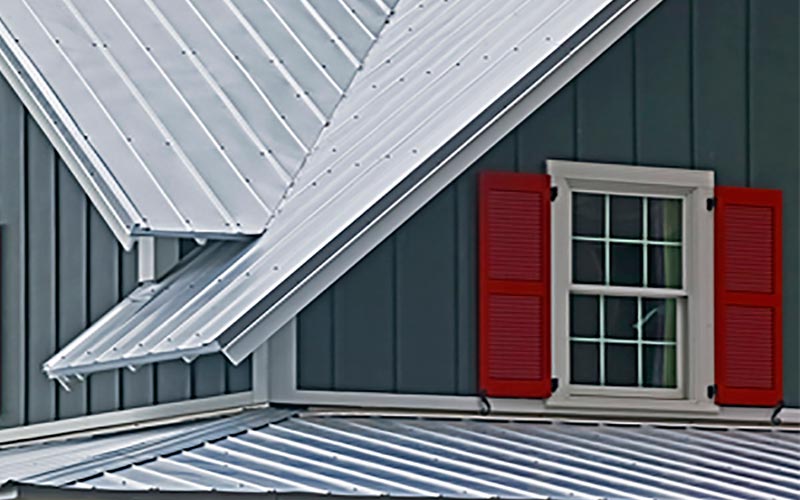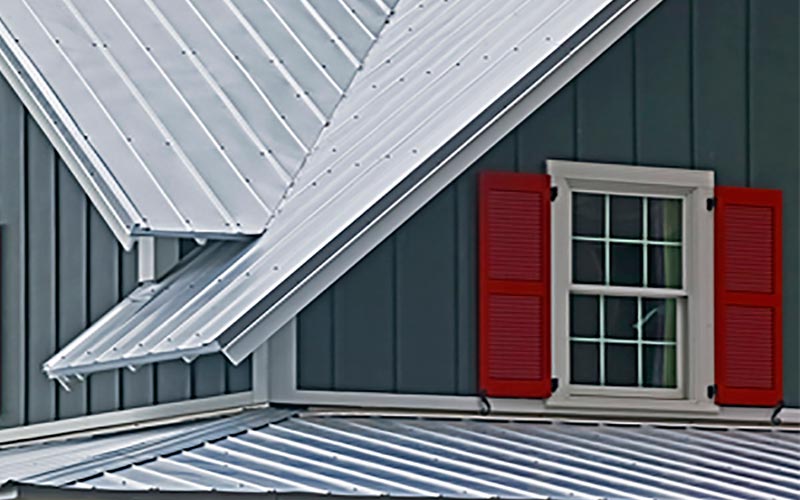 Metal Roofing Products
One of the appeals of metal roofing is the wide variety of styles and colors available. The irony is that is also one of the reasons it can take some time to finally decide on what you want. Gulf Coast Roofing Pros can help you weigh your options, do your research, and make the best choice for your home or business. The types of metal roofing available are sheet metal roofing, tin roofing, steel roofing, standing seam metal roofing, corrugated metal roofing, copper roofing, metal roof shingles, tin roof shingles, metal roof tiles, metal roof panels, tin roof panels, steel roof panels and steel roof sheets.
The next decision that will be made on your metal roof, tin roof or steel roof is the style of roof selected. These varying roof types can come in the following styles: Classic Rib, 5V Crimp, Image II, PBR Panel, R Panel, Vertical Seam and Stile. In addition to these different types and styles, metal roofing also comes in various different colors. Gulf Coast Roofing Pros has experts on staff that can help you choose a roof type, style and color that is right for your roofing project.
Metal Roof Repair
If you currently have a metal roof or any other roof type, we can take care of all of your metal roofing repair needs. Whether you have roof leaks, damaged roofing panels, sagging roof hips or just some missing shingles, Gulf Coast Roofing Pros can fix the problem. Our experts will determine the best possible solution and give you the most cost effective option to repair your roof and bring back its solid protection value for your home or business.
If you are considering a metal roof or any other type of roofing project or repair and would like a free quote, call one of the best roofing contractors in Mobile, AL…Gulf Coast Roofing Pros.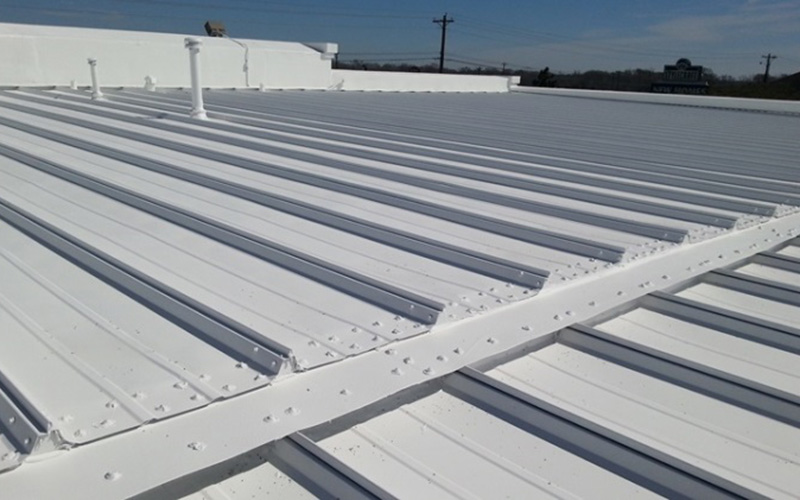 We have the experience, let us 
Help You